High-Tech and innovation rank as our standard.
Our vehicles are equipped with modern technologies that ensure optimum control of your loads. Automatic alert systems, for instance, provide information on traffic jams, so that alternative routes can be planned well in time to make sure that your loads arrive at their destination.
Every trip made by a SCHERM Group truck automatically includes our scope of service. These are services related to the transport that can provide our customers with enormous added value.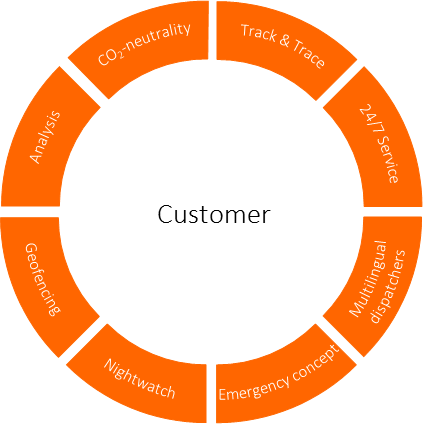 Discover more about our scope of service and what we offer: contact us for a personal meeting.
Back